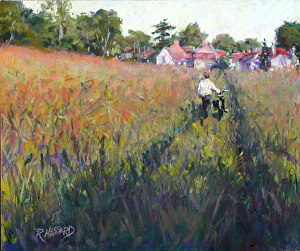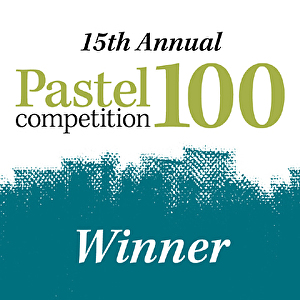 I am excited to announce that "The Path to Giverny" was chosen for
one of the top awards in Pastel Journal's annual Top 100

competition: the Pastel Journal Gold Medal. The actual issue

with all the paintings will be out in March 2014.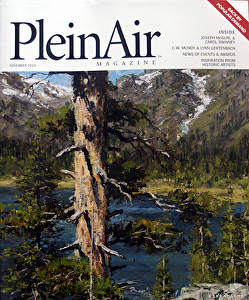 The October/November issue of Plein Air magazine includes a
feature article about Ray's pastels and oils.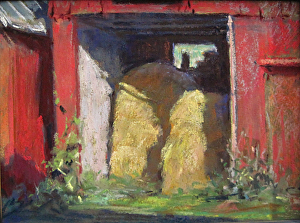 Good Lookin' Hay was awarded 3rd Place by judge Paul Hamilton in
the 2013 Ohio Plein Air Society competition, and also garnered the
Artists' Choice award. Thank you, fellow artists and OPAS!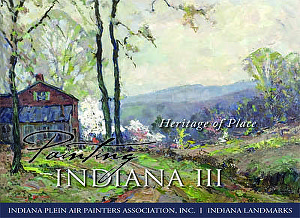 Painting Indiana III: Heritage of Place is the new book from IPAPA
with 100 artworks from around the state. The paintings, including
two of mine, will be touring Indiana for a year.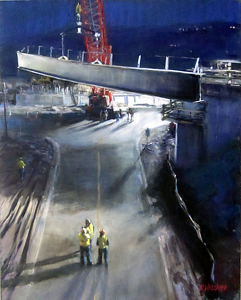 I am very thrilled to announce that Flying the Beam
was chosen as a finalist in the Art Renewal Center's annual salon.